Aston Martin DB9 Volante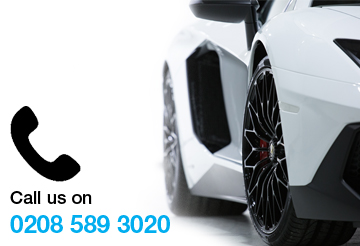 We've always had a special affection for Aston Martin cars, and it seems our clients agree, making the Aston Marque one of our most popular rental cars. With a fine racing heritage and an iconic Bond car, Aston ticks all the boxes in terms of quality, performance, style and engineering. The British Marque has been creating their masterpieces since 1913, each and every one luxurious to the smallest details.

The Volante is the convertible version of the DB9 coupé and our DB9 rental model has classic Aston Martin styling both inside and out. Features have been enhanced to bring it bang up to date and the retractable roof is made of folding fabric and takes 17 seconds to be put up or down. This open top rental sports car has an unmistakable presence on the road and will not fail to make heads turn.

Aston Martin always delivers their trademark traditional craftsmanship, and this model is no exception. Their high levels of quality finishes are reflected in the throughout the car and the interior space feels extravagant and luxurious featuring the finest and latest materials available.

Our DB9 Volante offer Aston Martin enthusiasts an unrivalled sports car driving experience. On the open road, drop the hood, sit back and squeeze the throttle to release the engines throaty growl. For city driving, let the engine gently purr and enjoy the experience.

The DB9 is well rated by car critics, who appreciate the car's interior and exterior design and the car's ride and driving experience.

Features
Our glossy white DB9 comes with a 6-Speed Touchtroinc 2 automatic gearbox which comes complete with a sumptuous contemporary leather interior with contrast stitching, climate control to make your rental experience even more comfortable.

History of Aston Martin
Aston Martin was founded in 1913 by Lionel Martin and Robert Bamford. Their first car was named Aston Martin, since Lionel Martin was a passionate driver and scored his very first victory at Aston Hill near Aston Clinton.

The company was devastated by World War 2 and in 1947 Sir David Brown; who created the famous DB models taking inspiration for the cars name from the initials of David Browns name, made a decision to buy the company after driving one of the cars.

The further development of the DB series led to the DB 5 in 1963. The car become notorious after its appearance in the James Bond movie Goldfinger. This early product placement and no money changed hands and very nearly didn't happen as Aston were reluctant to get involved. Aston Martin were true trailblazers, today brands pay millions to for their cars to be seen in the right movies.

The Aston Martin DB9 is a British grand tourer first shown by Aston Martin at the 2003 Frankfurt Auto Show. It was the first model built at Aston Martin's Gaydon facility and was designed by Marek Reichman and Henrik Fisker, and is made largely of aluminium.
MAKE: ASTON MARTIN
MODEL: DB9 VOLANTE
FRONT SEAT: 2
EXTERIOR COLOUR: WHITE
FUEL TYPE: PETROL
ENGINE SIZE: 6.0 L, 48 Valves, V12
POWER (BHP): 510
0-60 TIME: 4.5
TOP SPEED: 183
TORQUE: 620NM