Audi R8 V10 Plus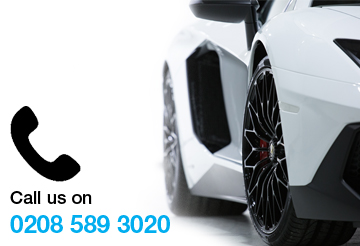 The R8 is one of the surprise automotive success stories of the 21st century. In 2007, seemingly out of nowhere, Audi produced a sleek, fast, sexy rival to the Porsche 911, which became instantly popular with discerning drivers across the globe.

Speaking of the engine, it's gained more power than on its last incarnation, now coming with 533BHP and revving up to 2,500 rpm for a few seconds as soon as the engine is started. You'll fall in love with the throaty hissing, roaring noise this engine makes as soon as it gets going!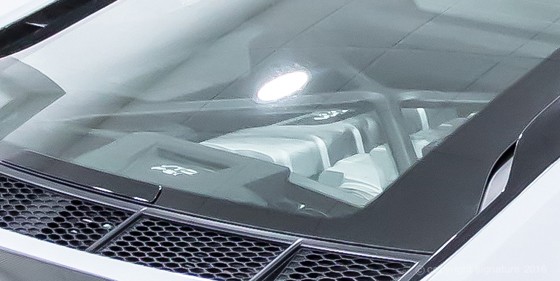 The tweaked engine produces wonderful results: it enables the car to zoom from 0 to 62.1 MPH in just 3.5 seconds, before accelerating to a top speed of 198.8 MPH. Acceleration is disarmingly smooth, and the car pulls effortlessly from just 1000RPM. Gear changes are barely perceptible, while steering is as responsive as you'd wish on a car that maintains its composure regardless of the surface conditions.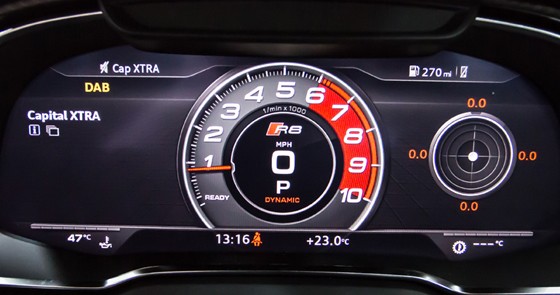 The Audi R8 also comes with Dynamic Drive, which allows you to switch between Comfort, Auto, Dynamic and Individual modes.
The aesthetic concept expressed in the car's exterior is also present inside, with a lightweight design concept that manifests itself in taut lines and an arch-shaped "monoposto" that wraps around the cockpit. The instrument panel appears to float weightlessly, and turbine-shaped controls for the automatic air conditioner are arranged along its lower edge.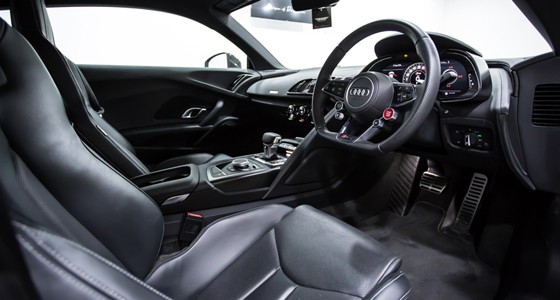 Fittingly, seating comes in the form of low-mounted sport seats with integrated head restraints, covered in the finest Alcantara, which are entirely new for this edition. Storage is adequate for this size of car, with 112 litres of luggage space up front and a further 226 litres behind the seats.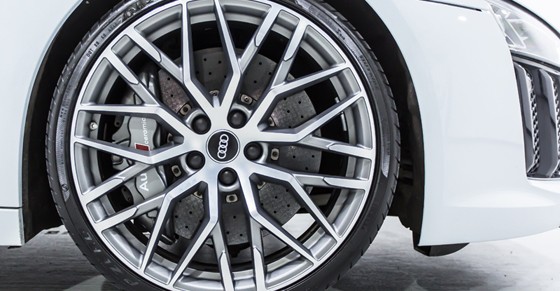 For the driver, the Audi R8 delivers a race-car like experience. All important functions can be controlled without drivers taking their hands off the leather steering wheel, while vital information is conveyed through the Audi virtual cockpit: a TFT monitor with a 12.3-inch screen that presents all details in intricately rendered, high-resolution graphics. The driver also benefits from MMI navigation plus, as well as an infotainment package that includes a Bang & Olufsen sound system and the Audi phone box.