Range Rover Velar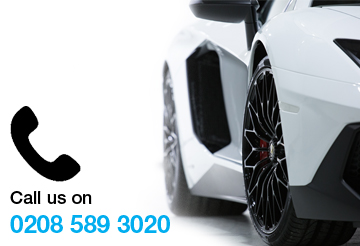 Our Range Rover Velar 4x4 rental car can help you feel the power of a rigorous engine as you sit back and relax in to the luxurious plush seating. This is a sports utility rental vehicle for hire that you'll fall in love with for its presence, strength, sophistication, and extreme comfort. It is readily available for your business or leisure rental needs, whether you are looking for a mid-week, multi-day, or long term car rental.

Unique to Land Rover, the new InControl infotainment system, Touch Pro Duo, looks and performs like no other in this model. Delivering a wealth of information and entertainment, it features the most intuitive and advanced integrated technologies to ensure you can make the most of your rental journey.

This model from Land Rover is smooth, pared-back and slimmed-down which takes precedence over space or off-road ruggedness. The Velar's silhouette appears fast, defined by a rising belt, falling roof, pinched tail and a lot of screen rake. The surfaces are pure, especially around the nose, it's bare of step-lines, the grille, lamps and bumper efficiently flush making the number plate plinth emerge with presence. Fake vents on the bonnet and below the door mirrors give the car character.

The cabin really is something to discover with awe. Style and function meet in an all-new glass-cockpit system for displays and controls that will impress you on your car hire journey.

Driving system:
The Range Rover Velar uses the latest safety technologies including Electronic Traction Control (ETC) which optimises traction and Electronic Brake-force Distribution which automatically varies the braking force to each wheel in order to minimise stopping distance.

The Emergency Brake Assist system understands when you apply the brakes quickly but without the necessary force to maximise stopping performance. It, therefore, boosts the brake pressure through the ABS pump to ensure you stop in time.

The 8-speed automatic transmission has been finely tuned by Land Rover engineers to combine smooth shifting with the exceptionally rapid response. With eight closely spaced ratios, gear changes are almost insignificant.

This auto is raring to go and is fully competent to handle your most adventurous rental car hire journey. Adeptly traverse to a variety of road conditions with a thick-skinned exterior you can sit back and enjoy the ride within a comfortable and well put-together interior.

Our rental 4x4 is especially selected by car hire drivers for its sportiness and elegance. The outer body is athletic, which is characteristic of a sports vehicle, yet encompasses the definitive luxury and classiness of a world-renowned car marque. You will feel impeccably powerful as you take hold of the thick and tough steering wheel and view the centre console that is mounted higher up for easier accessibility and control. With ambient lighting and seating that is extremely accommodating, you will feel like you are driving first-class on your rental journey.

Seating for driver and passengers is comfortable and relaxing. The seats are upholstered in fine leather, and the luxuriousness provides adequate support. There is plenty of space for everyone and their luggage, too. There is a beautiful dashboard and expertly crafted lines and amenities to revel in as you enjoy your ride.
MAKE:

RANGE ROVER

MODEL:

VELAR

FRONT SEAT:

2

REAR SEAT:

3
BODY STYLE:

4X4

EXTERIOR COLOUR:

WHITE

INTERIOR COLOUR:

BLACK

FUEL TYPE:

PETROL